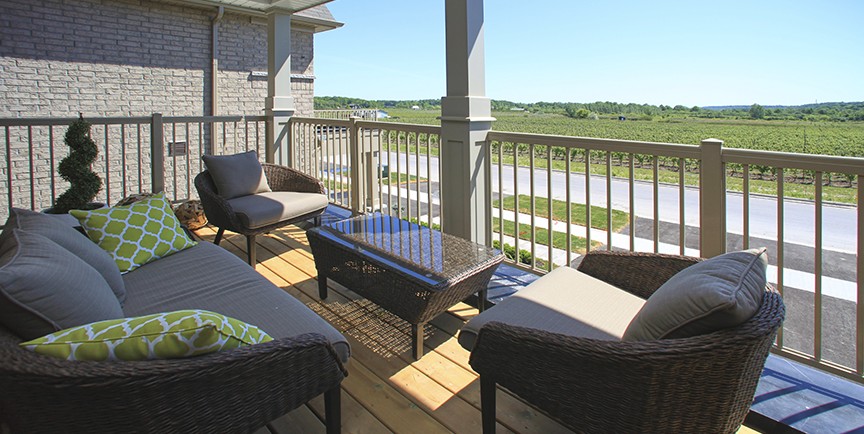 Cannery Park – Vineyard views from my new house! Niagara-on-The-Lake
Written by Lakeview Homes on June 24, 2015 in Cannery Park, Lakeview.
Can't wait to have a my coffee in the morning enjoying this view!  And in the evening some wine and cheese with my friends! This is wonderful. Cannery Park in Niagara-on-the-Lake has so much to offer.