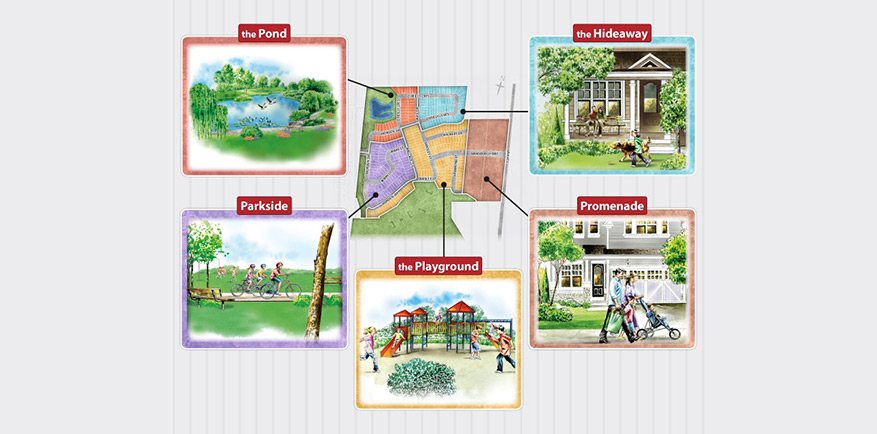 The Charming Community Of Greenbrook
Written by Lakeview Homes on September 1, 2012 in Greenbrook.
The charming community of Greenbrook Village in Shelburne is a phenomenal success. With Phase 1 sold out, and Phase 2 now available, Greenbrook Village is well on its way to blossoming into the vibrant community it was designed to be.
The picturesque collection of bungalowand two-storey homes on traditional,