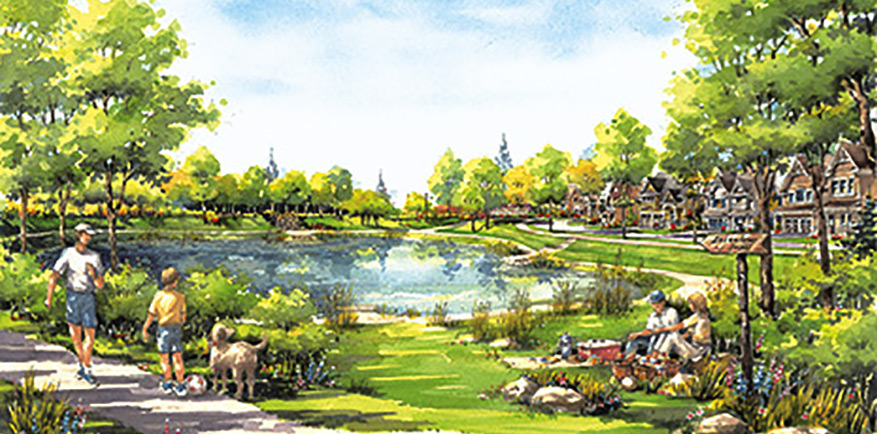 Greenbrook Village by Lakeview Homes in Shelburne
Written by Lakeview Homes on May 11, 2012 in Greenbrook.
The community's Phase 1 was a huge success and is almost sold out. Greenbrook Village is well on its way to blossoming into the vibrant community it was designed to be.
The picturesque collection of bungalow and two storey homes on traditional, full-sized 40-foot lots is perfect for families looking for something a little different.